About Marilyn Ball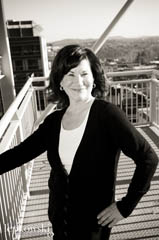 Mark Twain once said, "The secret of getting ahead is getting started."
After an early career teaching in a parent-cooperative school, I returned to college (UNCA) to begin a new career path majoring in Mass Communication. I began my new career in 1991 with an emerging advertising agency, Kelso Advertising & Design, becoming a partner in the company after just two years.
In 2009, I established my own company, 12Twelve Marketing. My passions include writing, speaking, teaching, business coaching and training. I'm a Leadership Asheville Fellow, a budding photographer and I practice Tae Kwon Do.
In October 2015, Arcadia Publishing/The History Press published my first book, The Rise of Asheville: An Exceptional History of Community Building.
I am also the host of the weekly radio show Speaking of Travel, heard on News Radio 570 WWNC and 92.9 and 880 The Revolution. And you can listen anywhere in the world on your Free IHeart Radio App or by clicking here: IHeart Radio.
Some other accomplishments include:
• Preparing and executing all pre-grand opening media and public relations for Harrah's Cherokee Casino Resort, North Carolina's largest attraction and only casino and the 2012 re-grand opening of their $650 million dollar expansion.
• Producing the 48-page book, A Heritage Journey Through the Great Smoky Mountains, the first such publication in the state of North Carolina.
• Producing the book, The Cherokee, for Chief Joyce Dugan, former Principal Chief of the Eastern Band of Cherokee Indians.
• Producing the book, A History of Red Clay, for Chief Michell Hicks, former Principal Chief of the Eastern Band of Cherokee Indians.
• Generating over $400,000 per year in co-op advertising by leveraging with public and private partners.
• Successfully spearheading the creation of the I-Wall Exhibit, a 22-foot long interactive electronic wall map of the entire Blue Ridge Parkway for the Blue Ridge National Heritage Area located at the Blue Ridge Parkway Visitor Center. Generated public and private partnerships for funding the first-ever marketing tool on National Park lands.